That's right, there's a podcast!
My awesome friend Darius and I went on a roadtrip in late 2019. Our goal was to visit four or more countries in Europe in FOUR days. We did it! On that trip, we were listening to podcasts to pass the time and thought "hey, we should do a podcast".
We both love chatting.
We both love podcasts.
We both think we're hilarious!
It's a winning combination!
So, we set about making it happen and in less than six months (to my super dooper amazement) we've done it!
We'll be talking about all things travel and adventure. I have a mission to visit every UN recognised country in the world while raising awareness for mental health. Join us as we journey through past adventures, speak to fellow travellers and interesting locals, all while documenting the mission to 195 countries!
I'll be joined by my co-pilot Darius (from and in Germany!) You can follow my antics on Instagram, @lovellytravels and learn more about the trips in detail here on the website. Come along and listen to travel vicariously along with us!
Listen to our Podcast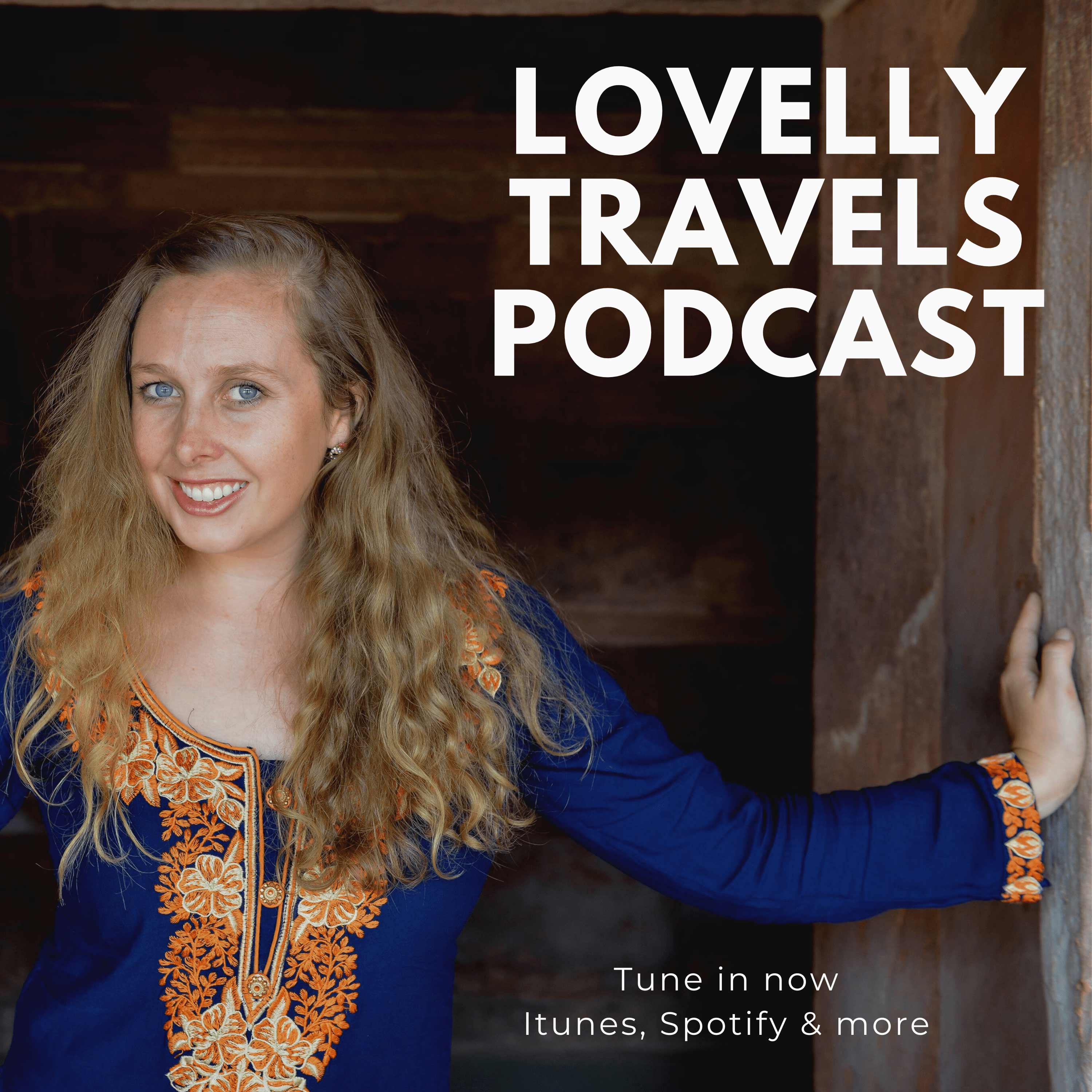 #67 – Tall Buildings Episode!
–
Lovelly Travels
The episode you never asked for but you never knew you needed! This long awaited (ok, mostly by us) episode will take us to some of the tallest towers in the world, some epic monuments and talk about height stats in general. Despite having a fear of heights, our co-host Darius loves going up tall buildings. After a friendship of 20 years, Emma only learned this while on the viewing platform of the Palace of Culture and Science in Warsaw, Poland 🇵🇱! It was in fact Darius' idea to go up – but he then stood nervously looking at the view, much to Emma's surprise and delight. Since then, the quest for tall buildings and the chance to plug them in every possible episode has been on! From Dubai to China, France to even Cambodia – come visit the highest of the highs! Where have you been? Share with us in the Lovelly Travels community.