That's right, there's a podcast!
My awesome friend Darius and I went on a roadtrip in late 2019. Our goal was to visit four or more countries in Europe in FOUR days. We did it! On that trip, we were listening to podcasts to pass the time and thought "hey, we should do a podcast".
We both love chatting.
We both love podcasts.
We both think we're hilarious!
It's a winning combination!
So, we set about making it happen and in less than six months (to my super dooper amazement) we've done it!
We'll be talking about all things travel and adventure. I have a mission to visit every UN recognised country in the world while raising awareness for mental health. Join us as we journey through past adventures, speak to fellow travellers and interesting locals, all while documenting the mission to 195 countries!
I'll be joined by my co-pilot Darius (from and in Germany!) You can follow my antics on Instagram, @lovellytravels and learn more about the trips in detail here on the website. Come along and listen to travel vicariously along with us!
Listen to our Podcast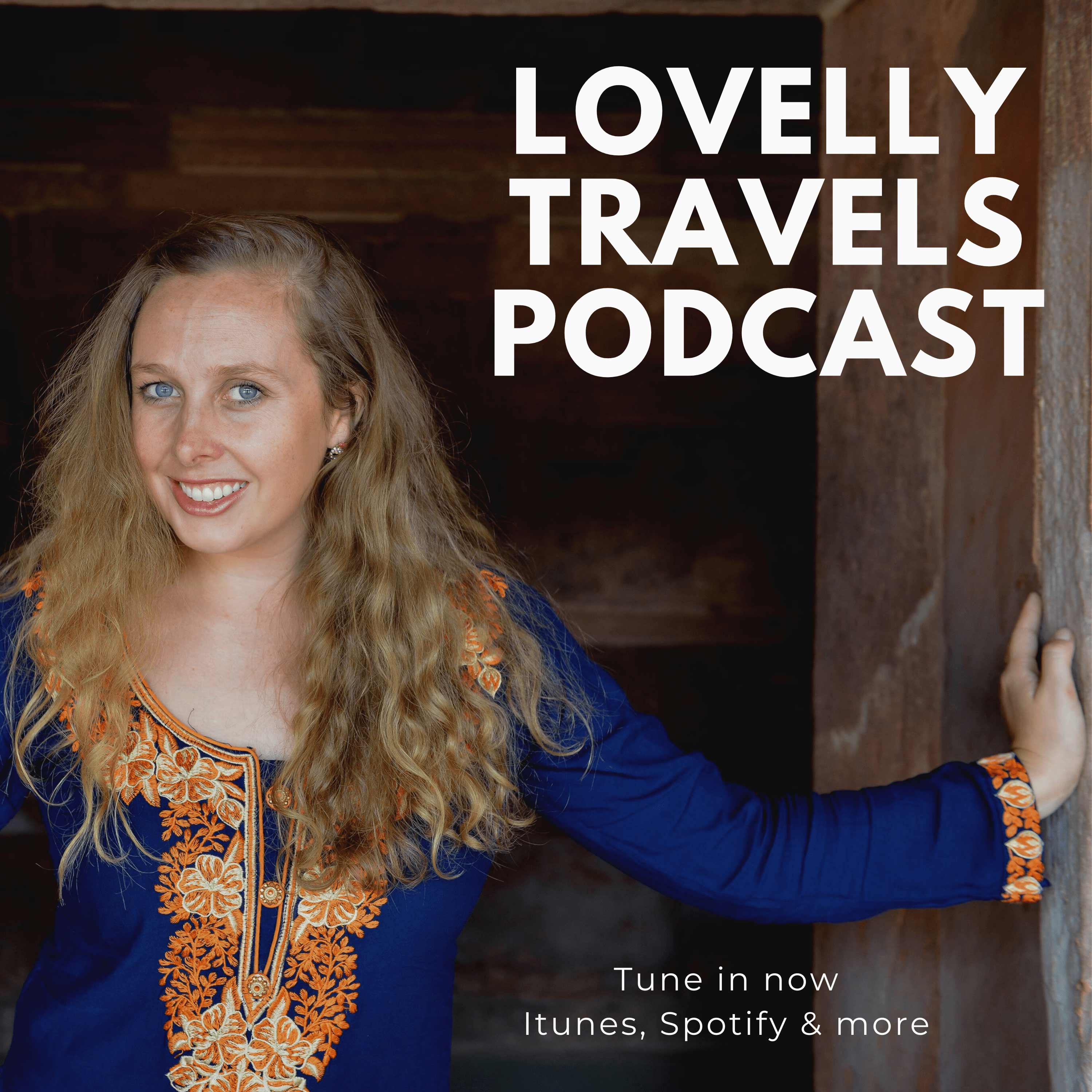 #84 – Traveling for Triathlons with Amanda Thompson
–
Lovelly Travels
Extreme sport and extreme travel! Amanda Thompson doesn't shy away from a challenge. Combining sport and travel can be an incredible way to see the world, expanding your mind and your horizons all at once. From the boardroom of Australia's biggest banks as a leading Financial Advisor to qualifying three times for the Ironman World Championships despite health issues, Amanda Thompson has never been afraid of a challenge. Amanda says "Living (some of) my life in lycra has gifted me some amazing travel experiences, both nationally and internationally. When I took up the sport of triathlon, the gruelling training and feeling of exhilaration at completing such a time consuming and body taxing event was front of mind. What I didn't see coming was the doors this sport would open to travelling to destinations I wouldn't previously have considered, as well as sightseeing in a completely different fashion – by bike!" Join us as we hear from this inspiring athlete about her adventurous approach to travel, work and life!