That's right, there's a podcast!
My awesome friend Darius and I went on a roadtrip in late 2019. Our goal was to visit four or more countries in Europe in FOUR days. We did it! On that trip, we were listening to podcasts to pass the time and thought "hey, we should do a podcast".
We both love chatting.
We both love podcasts.
We both think we're hilarious!
It's a winning combination!
So, we set about making it happen and in less than six months (to my super dooper amazement) we've done it!
We'll be talking about all things travel and adventure. I have a mission to visit every UN recognised country in the world while raising awareness for mental health. Join us as we journey through past adventures, speak to fellow travellers and interesting locals, all while documenting the mission to 195 countries!
I'll be joined by my co-pilot Darius (from and in Germany!) You can follow my antics on Instagram, @lovellytravels and learn more about the trips in detail here on the website. Come along and listen to travel vicariously along with us!
Listen to our Podcast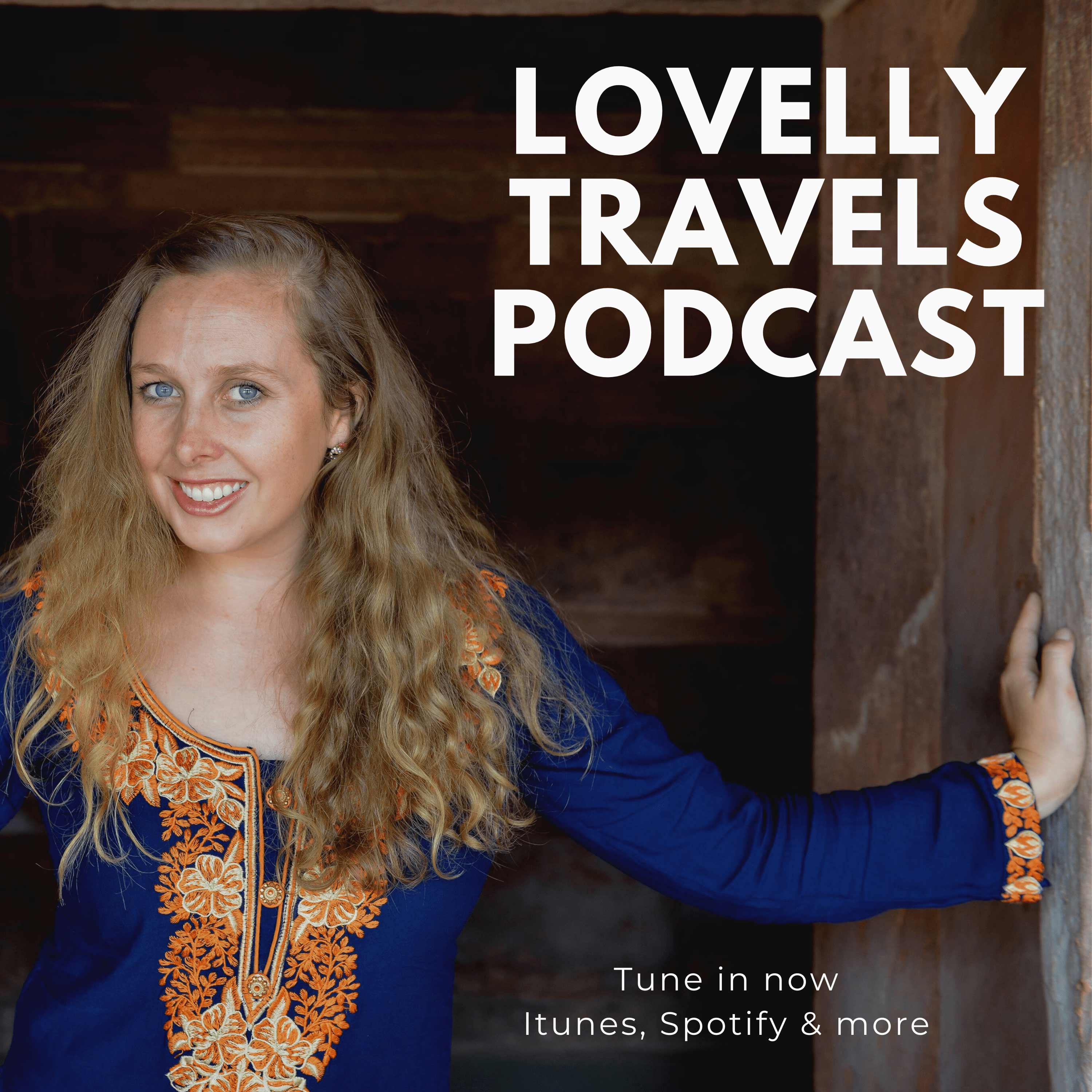 #75 – South Australia: The Australia Series
–
Lovelly Travels
We're heading South now on our vicarious tour of Australia to the very aptly named, South Australia! It is in fact the state in the middle of Australia at the Southern end. World famous for its spectacular wines, this state has so much more to offer than just its delicious range of grape juice. Joined by former local Naomi Robinson, Emma revisits some of her 6 (or more) trips to this lovely region. From Adelaide, the city of churches which also has a rocking festival scene, to the coast for some shark diving and farmland to see some friends, we explore as much as we can in this episode. Highlights include the wine, the wine and the wine! Jokes, we also talk about the incredible food scene, some epics walks such as the Heysen Trail and of course, the much loved footy! Travel vicariously with us as we continue our Australia series! Join in the conversation on Facebook in the Lovelly Travels Community too! Links in the show notes.