That's right, there's a podcast!
My awesome friend Darius and I went on a roadtrip in late 2019. Our goal was to visit four or more countries in Europe in FOUR days. We did it! On that trip, we were listening to podcasts to pass the time and thought "hey, we should do a podcast".
We both love chatting.
We both love podcasts.
We both think we're hilarious!
It's a winning combination!
So, we set about making it happen and in less than six months (to my super dooper amazement) we've done it!
We'll be talking about all things travel and adventure. I have a mission to visit every UN recognised country in the world while raising awareness for mental health. Join us as we journey through past adventures, speak to fellow travellers and interesting locals, all while documenting the mission to 195 countries!
I'll be joined by my co-pilot Darius (from and in Germany!) You can follow my antics on Instagram, @lovellytravels and learn more about the trips in detail here on the website. Come along and listen to travel vicariously along with us!
Listen to our Podcast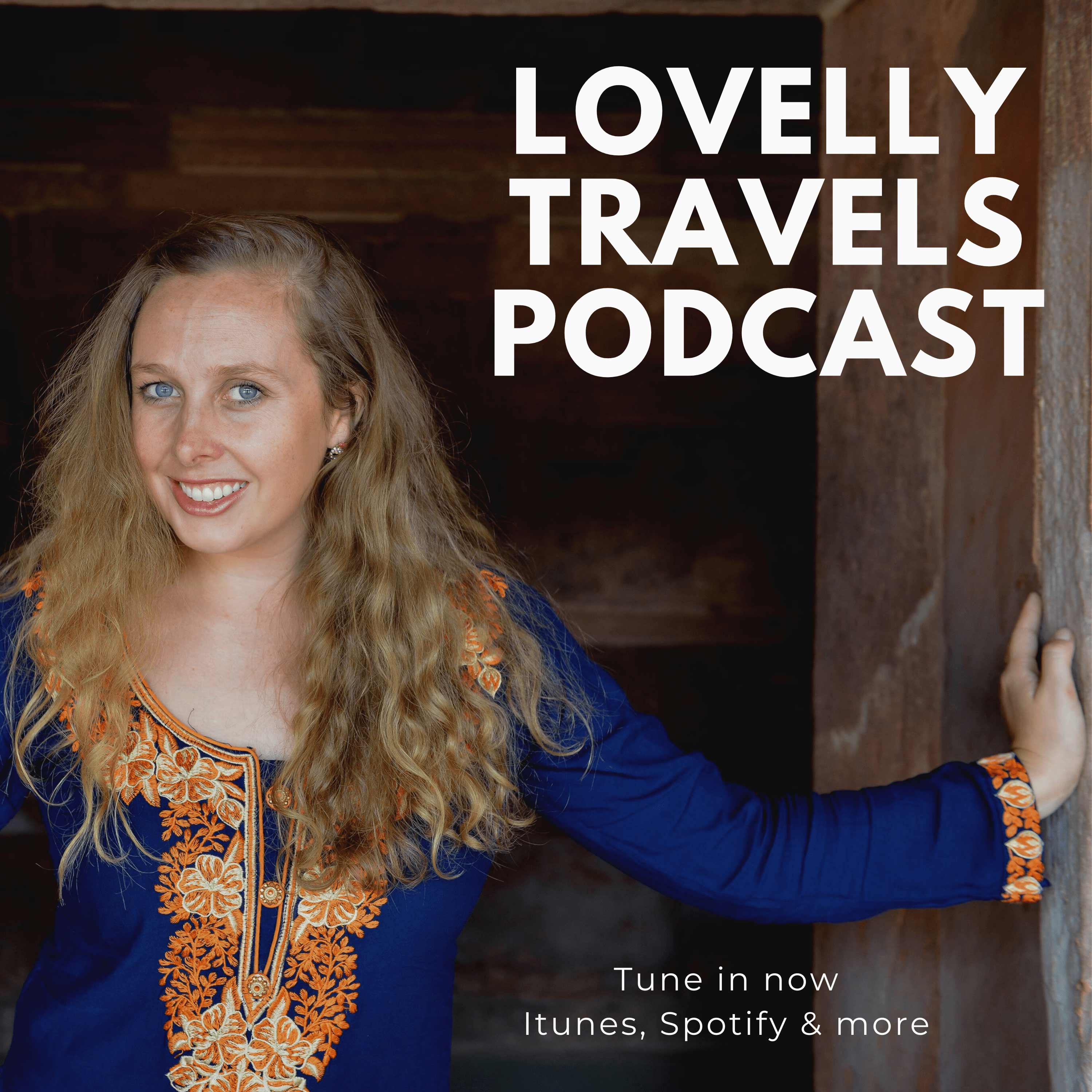 #61 – Living and Working in Regional Australia
–
Lovelly Travels
In 2020, the distance in Australia that had seemed to no longer be such an issue became a challenge again. It was a time when in fact, the regions started to really come alive and with travel becoming more local as we can't go so far, regional areas are booming. Jane Hillsdon lives and works in regional NSW and is passionate about helping businesses to better market themselves, to their regions and beyond. Emma connected with Jane through Business Chicks and although they first met online, have now formed a friendship in the flesh too. When Emma was driving through NSW recently, it was Jane she reached out to to get the low down on her coastal area of Port Macquarie and Jane was every bit the local guide. She's also a passionate traveller and shares her love of exploring with us. In this episode we talk about the unique nature of "regions" in Australia, being that our country is so geographically spread. And what regional business and travel might look like in the future. Jane is an absolute gun marketer and you can listen to her podcast over at the "How to do Marketing Show", where Emma just happened to be a guest! See the show notes for more details!