That's right, there's a podcast!
My awesome friend Darius and I went on a roadtrip in late 2019. Our goal was to visit four or more countries in Europe in FOUR days. We did it! On that trip, we were listening to podcasts to pass the time and thought "hey, we should do a podcast".
We both love chatting.
We both love podcasts.
We both think we're hilarious!
It's a winning combination!
So, we set about making it happen and in less than six months (to my super dooper amazement) we've done it!
We'll be talking about all things travel and adventure. I have a mission to visit every UN recognised country in the world while raising awareness for mental health. Join us as we journey through past adventures, speak to fellow travellers and interesting locals, all while documenting the mission to 195 countries!
I'll be joined by my co-pilot Darius (from and in Germany!) You can follow my antics on Instagram, @lovellytravels and learn more about the trips in detail here on the website. Come along and listen to travel vicariously along with us!
Listen to our Podcast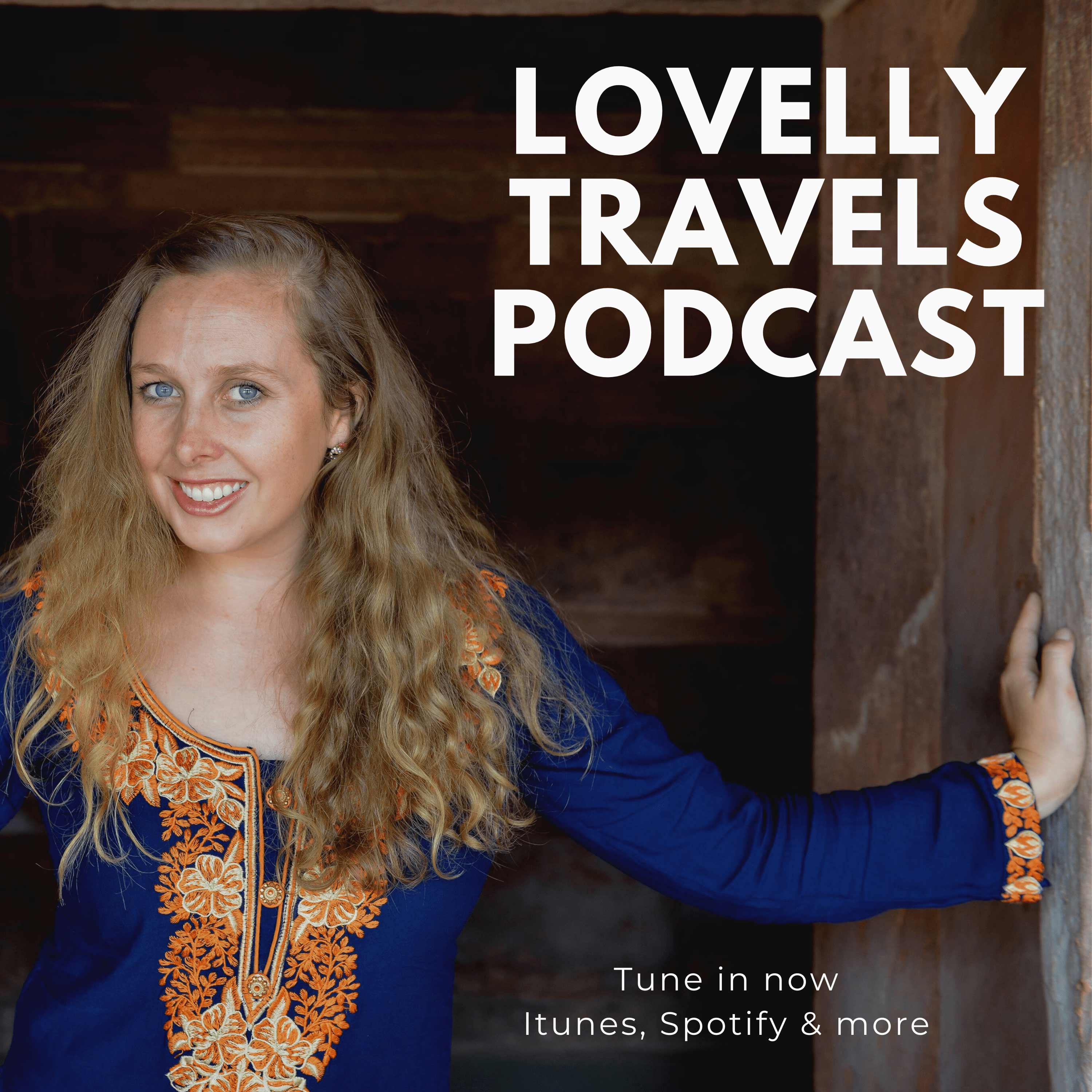 #47 – South Africa 🇿🇦 with Brydi Schutz
–
Lovelly Travels
Wild animals, breathtaking ocean views and fascinating culture – welcome to South Africa! Emma interviews her lovely friend Brydi Schutz on this episode, a passionate South African. Emma visited Cape Town in 2008 and Brydi showed her around, getting to experience being a tourist in her own country too. Hear some wonderful tips, listen as they discuss the complex history and get excited about your future trip to South Africa!