That's right, there's a podcast!
My awesome friend Darius and I went on a roadtrip in late 2019. Our goal was to visit four or more countries in Europe in FOUR days. We did it! On that trip, we were listening to podcasts to pass the time and thought "hey, we should do a podcast".
We both love chatting.
We both love podcasts.
We both think we're hilarious!
It's a winning combination!
So, we set about making it happen and in less than six months (to my super dooper amazement) we've done it!
We'll be talking about all things travel and adventure. I have a mission to visit every UN recognised country in the world while raising awareness for mental health. Join us as we journey through past adventures, speak to fellow travellers and interesting locals, all while documenting the mission to 195 countries!
I'll be joined by my co-pilot Darius (from and in Germany!) You can follow my antics on Instagram, @lovellytravels and learn more about the trips in detail here on the website. Come along and listen to travel vicariously along with us!
Listen to our Podcast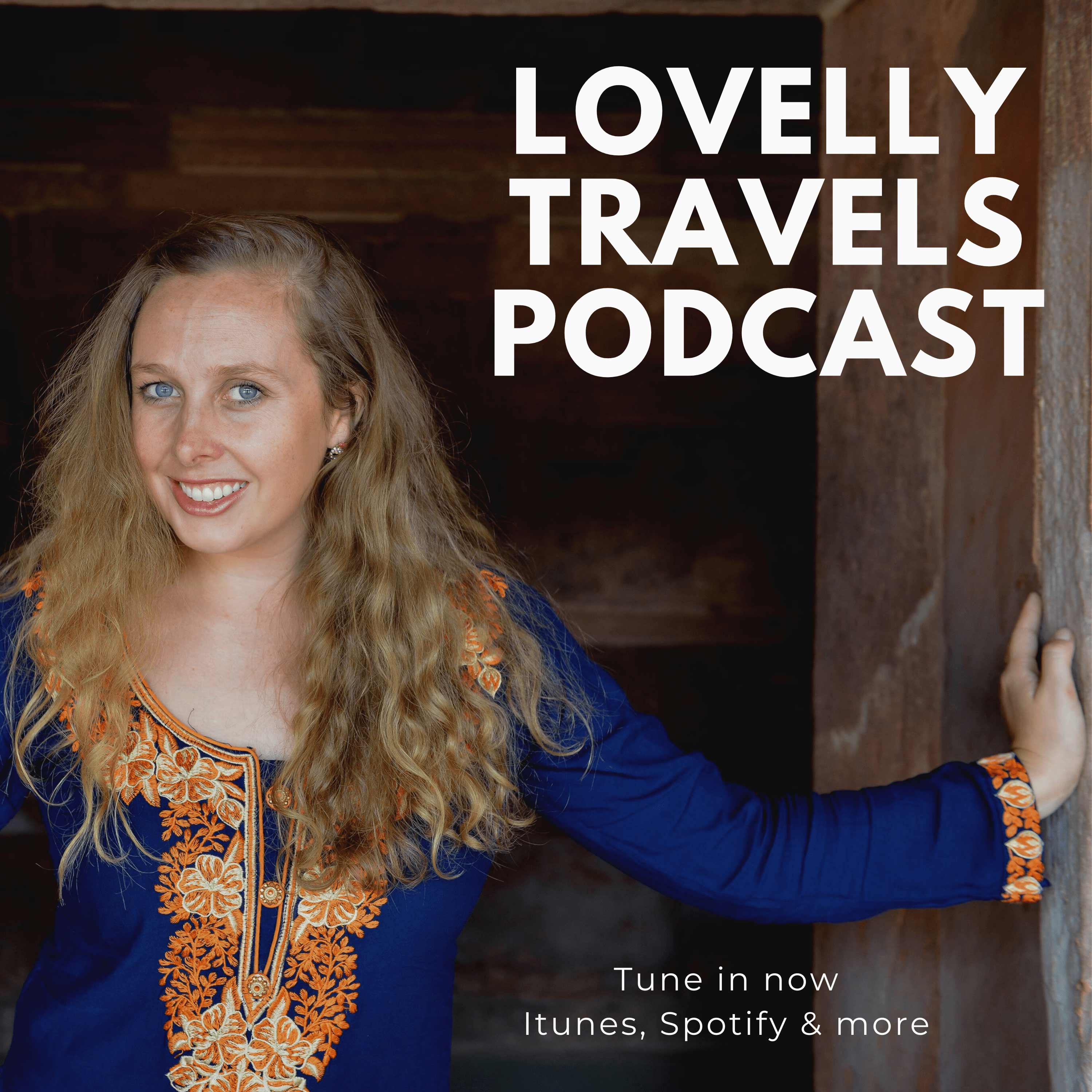 #87 – Growing up without borders – Chantal Patton
–
Lovelly Travels
Travelling with kids is one thing, but deciding to turn your life into an everlasting travel adventure is next level. For Chantal Patton and her wander loving family, this is the reality. Growing Up Without Borders is the website and Youtiube channels that follows the adventures of the Patton family. I had the pleasure of speaking with Chantal and swapping travel tales from our digital nomad lifestyles. From house swapping to home schooling, Chantal and her family have navigated it all. 100 countries down and they have no intention of slowing down anytime soon (well, bar the minor blip of the pandemic.) So many pearls of wisdom and wonderful travel stories in this episode, it's a must for any travel loving family!