That's right, there's a podcast!
My awesome friend Darius and I went on a roadtrip in late 2019. Our goal was to visit four or more countries in Europe in FOUR days. We did it! On that trip, we were listening to podcasts to pass the time and thought "hey, we should do a podcast".
We both love chatting.
We both love podcasts.
We both think we're hilarious!
It's a winning combination!
So, we set about making it happen and in less than six months (to my super dooper amazement) we've done it!
We'll be talking about all things travel and adventure. I have a mission to visit every UN recognised country in the world while raising awareness for mental health. Join us as we journey through past adventures, speak to fellow travellers and interesting locals, all while documenting the mission to 195 countries!
I'll be joined by my co-pilot Darius (from and in Germany!) You can follow my antics on Instagram, @lovellytravels and learn more about the trips in detail here on the website. Come along and listen to travel vicariously along with us!
Listen to our Podcast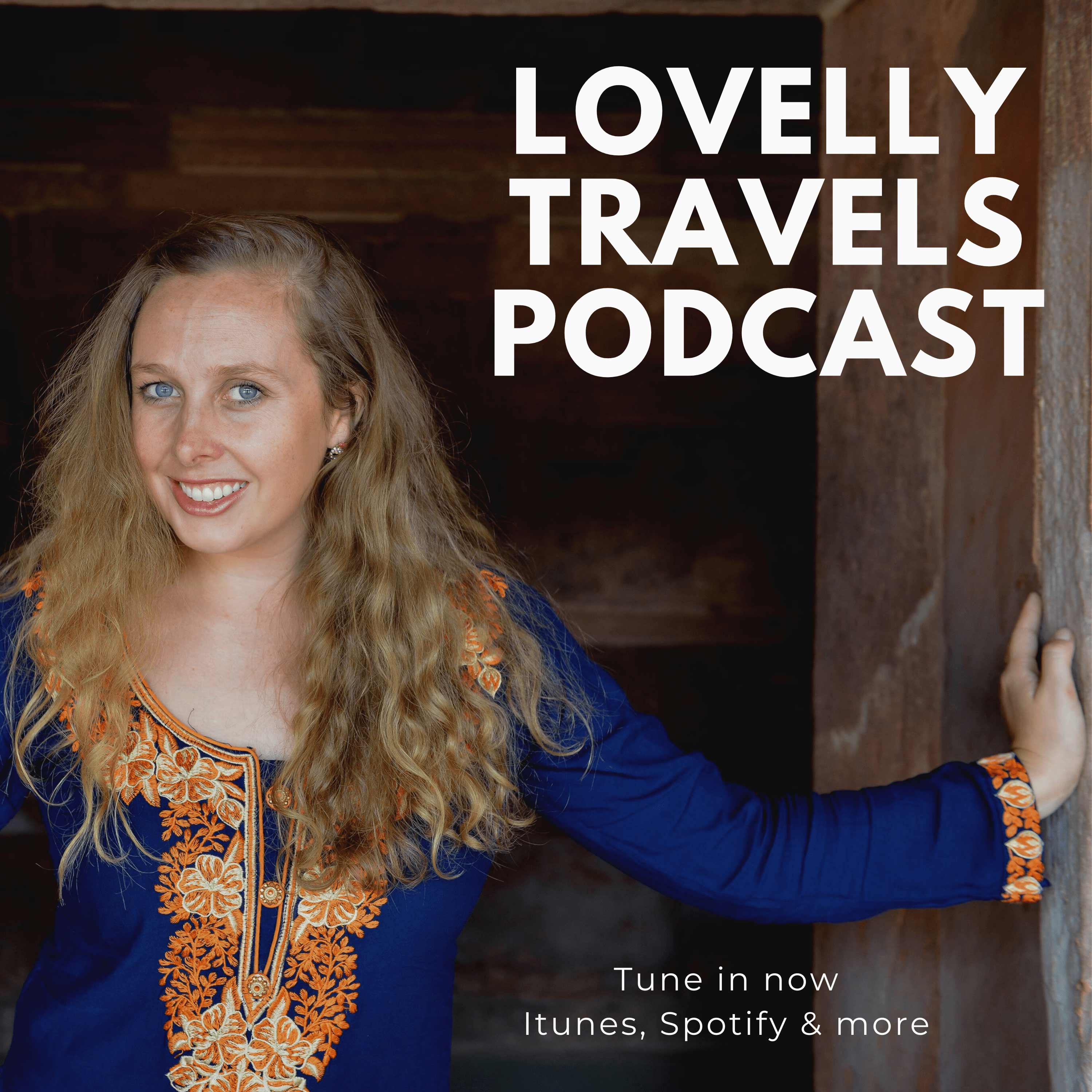 This is our second visit to Poland on the podcast, but this time we're taking a deeper dive. We're chatting to Tess Colman, one of Emma's dearest friends, who is Polish by descent. Tess's Grandfather, Alex Colman, moved to Australia from Poland with his family (including Tess's dad) after surviving World War II. There's even a book about his history, After Forty Years Silence, which we highly recommend you read and can be found on the Jewish Holocaust Centre's website (see show notes for link). Tess and her family went back to visit a few years ago and she shares that experience, as well as more of the history of her family. She also talks about some wonderful memories of growing up with her Grandmother's amazing Polish cooking. Emma adds a little from her brief time in Warsaw and together they daydream about when they can visit Poland together! Including the coast – which Emma again proves her lack of geographical knowledge by not realising that Poland does in fact have a coast!