That's right, there's a podcast!
My awesome friend Darius and I went on a roadtrip in late 2019. Our goal was to visit four or more countries in Europe in FOUR days. We did it! On that trip, we were listening to podcasts to pass the time and thought "hey, we should do a podcast".
We both love chatting.
We both love podcasts.
We both think we're hilarious!
It's a winning combination!
So, we set about making it happen and in less than six months (to my super dooper amazement) we've done it!
We'll be talking about all things travel and adventure. I have a mission to visit every UN recognised country in the world while raising awareness for mental health. Join us as we journey through past adventures, speak to fellow travellers and interesting locals, all while documenting the mission to 195 countries!
I'll be joined by my co-pilot Darius (from and in Germany!) You can follow my antics on Instagram, @lovellytravels and learn more about the trips in detail here on the website. Come along and listen to travel vicariously along with us!
Listen to our Podcast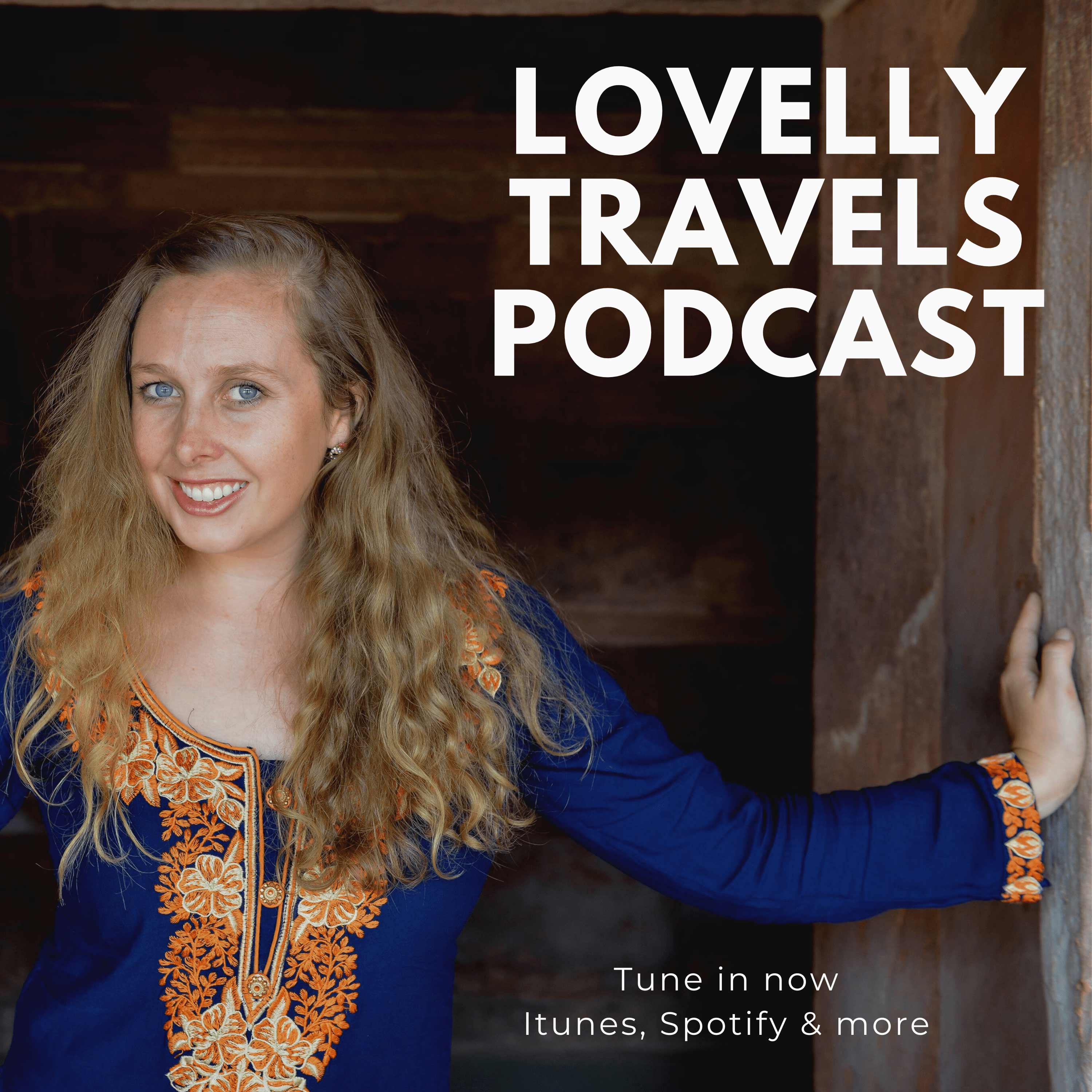 Hola Bienvenido a Peru! This week we're traveling back to South America to visit the picturesque postcard perfect country of Peru. We're joined by Daniellle Phyland from The Adventures of Poss and Ruby to relive memories, revisit some of the epic places and talk as always about our favourite foods and experiences. Danielle traveled to Peru in 2013 and visited Lima, Cusco, The Amazon Rainforest and Machu Picchu, along with some other smaller places around Cusco, and in between Machu Picchu. Emma visited Peru in 2012 when she trekked for happiness with the Black Dog Institute raising funds for mental health. Along with 12 others she raised $60,000 and visited the wonder of the world that is Machu Picchu. She also stayed on in the country and got to see Cusco, Pisac, trek through the Lares Valley and then went on to do some whitewater rafting and off to Puno to visit the Uros islands, floating islands. Tune in to hear more of these great adventures with these two intrepid travellers in the magical Peru.